Bill the Percheron
Bill joined us in February, 2018.  He is a 15 y/o (ish) Percheron gelding.  We were able to get Bill directly off a farm instead of him being sent to an auction.   Bill's weight and hooves needed improvement, he had a wound on his bridle path, but our bigger concern was for a condition called paraphimosis (inability to retract his penis).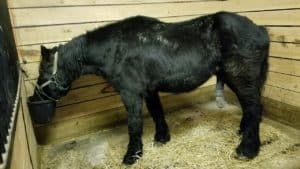 Bill was seen by our local veterinarian. He was started on antibiotics and we were able to wrap his penis and set it in a sling.  The hope was to help the tissue repair and to help reduce the swelling.
After three weeks, Bill was sent to Cornell for a consultation. At that appointment, Bill was sedated and his penis was scrubbed with betadine solution and he received a local block around the sheath.
Umbilical tape and a needle were used to create a purse string suture pattern around the sheath. His penis was reduced and the tape was tied into a bow.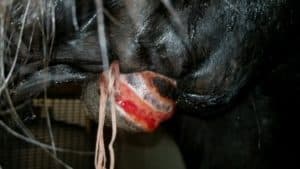 Unfortunately, this procedure was not successful.
Bill's paraphimosis hadn't resolved with less invasive therapies despite daily treatments involving scrubbing, wrapping, slinging, and antibiotics.  Due to edema from the unresolved paraphimosis, a urethral fistula has occurred (essentially peeing through the wall of his penis).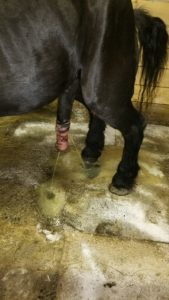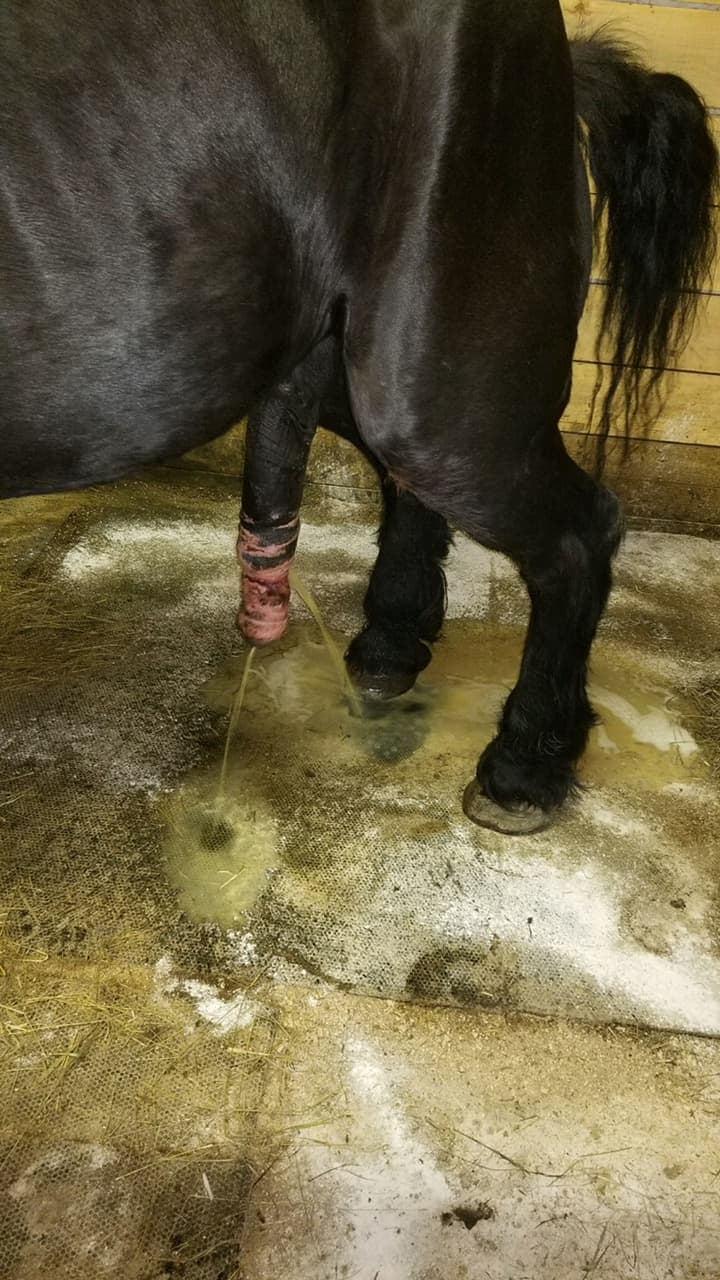 Partial amputation was the curative therapy at this point.   Bill had his surgery on May 24, 2018 without any complications.  He has had antibiotics and anti inflammatories.  He is able to pee normally.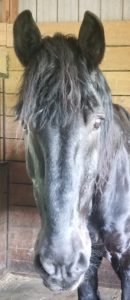 Because of this surgery, Bill will be able to live a productive, pain free life.
We can't thank our supporters enough for giving Bill this live changing chance. 
Thank you to Jill Passamonte, Dr. Kelly Neale, Dr. Stephanie Vassar, and Cornell University Equine and Farm Animal Hospital.
It takes an amazing team to do this kind of work.  Thank you for being on Bill's team.
Below are the notes from Cornell: