Our Mission: Giving senior working horses a second chance and a place to call home.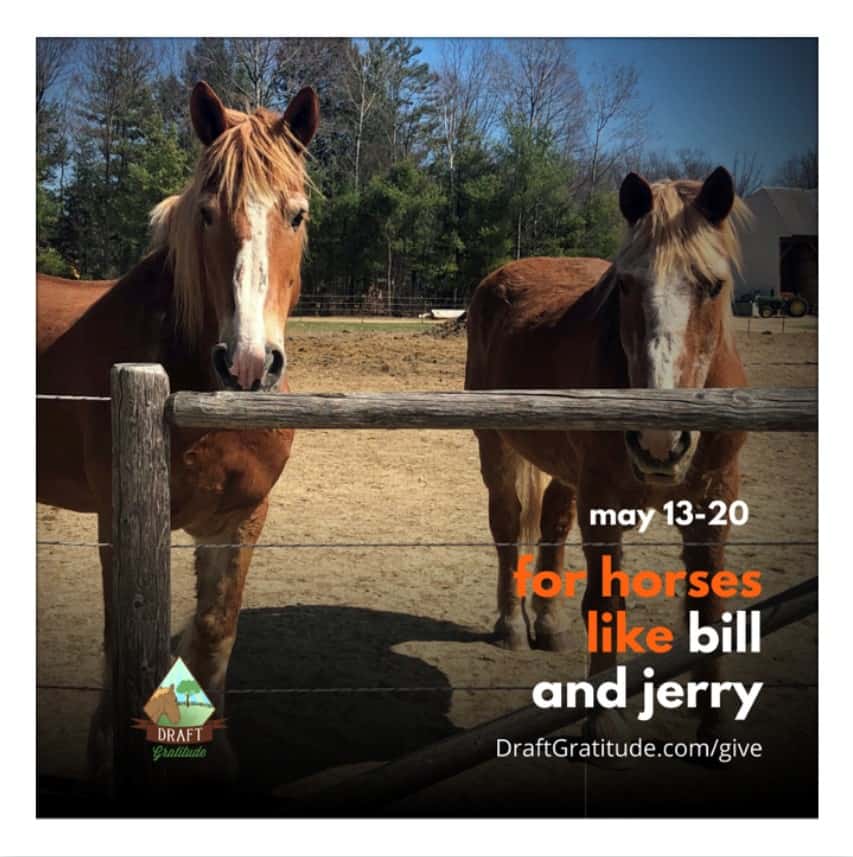 For Horses Like Bill & Jerry
Help to provide care for horses like Bill and Jerry while opening the door to helping more horses is need of a soft landing.
Providing hay and grain for 13 senior draft horses for the month of December.
There's not much time left to donate...
Video by: LightStream Associates | Hancock, New Hampshire
Keep up to date with what's happening at Draft Gratitude!
2021 Draft Gratitude Calendars
Help support Draft Gratitude!  Our 2021 wall calendars are available for order!