There Are Many Ways To Make A Difference
Monthly Giving - Care For A Day
The average cost of care for one horse, for one day, at Draft Gratitude is $12. Monthly donations are a tremendous gift that have a huge impact on our ability to provide care for the big guys & gals. Please give it some thought, we would love to have you join the team!
Contribute to Highest Needs of the Rescued Draft Horses
These funds are used for day to day care as needed. Grain, hay, supplements, de-wormer, routine veterinary care, farrier care, dentistry care, and anything else the draft horses need.
Contribute to Specialty Veterinary Care
This fund is for the acute veterinary needs of the rescued draft horses in our care. This is for providing solutions to chronic lameness, removing masses, removing cancerous eyes, laceration and/or emergency situations
Several feed companies will donate to Draft Gratitude for every feed tag that we submit. Please send your feed tags to Draft Gratitude – we will do the rest!
Nutrena can be horse, cow, pig, chicken feeds, or even dog food! Please save the sewn tags on the bottom of your feed bag.
Legends, Triple Crown, and Southern States are other brands that will donate to our organization. Their tags are a proof of purchase that need to be cut out of the bag.
Tribute requires the proof of purchase to be cut out of the bag.
Turn your tags into a donation by mailing them to us at:
Draft Gratitude
148 Ashuelot Street
Wichester, NH 03470
Thank you!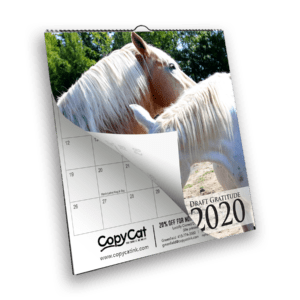 2020 Draft Gratitude Calendars
The 2020 calendars are on sale now! Help support Draft Gratitude by purchasing one of these beautiful 12 month calendars today!
Donations Can Be Mailed To:
Draft Gratitude
148 Ashuelot Street
Winchester, NH 03470
Create Your Legacy of Kindness:
By making a gift to Draft Gratitude through your will, trust, or other financial plan, you can help make a difference now and well into the future.
Please contact us by phone at:
(603) 762-3266
or by email at [email protected] to discuss planned giving.
Feed:
Poulin E-Tec Fibre-Max
Poulin Forage Extender Mini Bites
(Both Grains are available at Greenfield Farmers Cooperative Exchange and some Agways)
Misc Supplies:
AlumSpray
"Better Bucket" – 10 quart size
Zimectrin Gold Dewormer
Safeguard Crumbles 1.25 lb bags
Icthammol
Curry combs